(December 2, 2014)
New in our factory is the PVA Robotic Coating Machine, which is capable of applying many different types of coating materials at high speed. We chose the PVA Robotic Coating Machine because of PVA's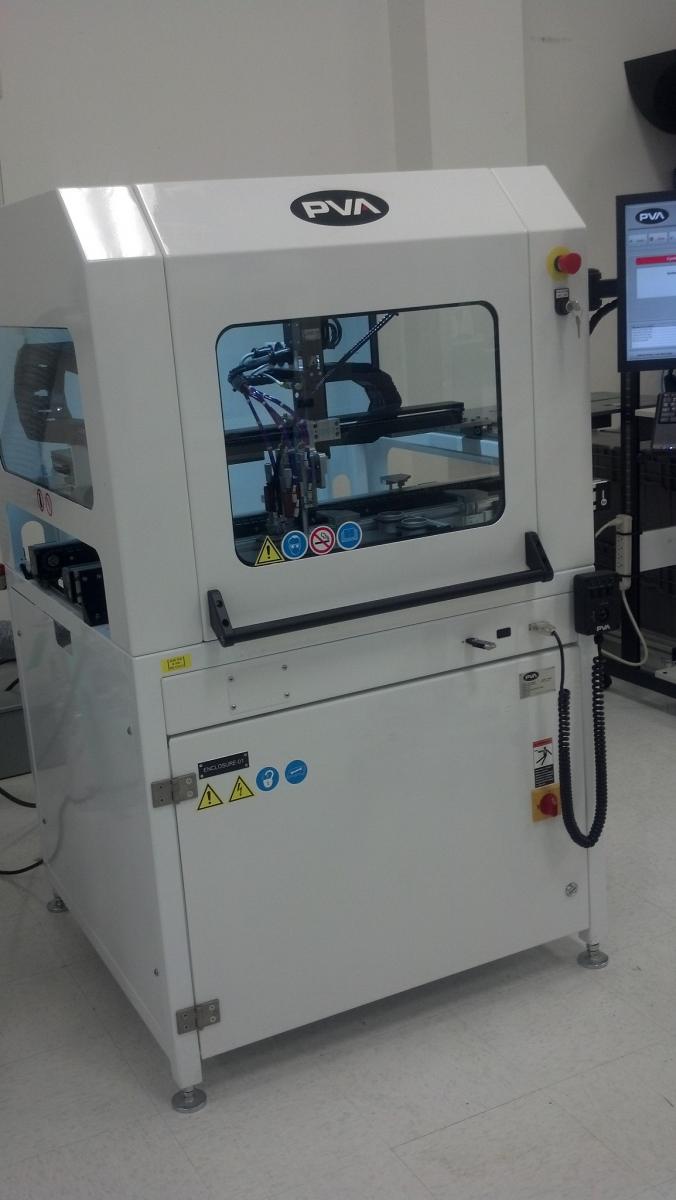 willingness to customize the machine to fit our needs, PVA sales and support is extraordinary and the price versus value sealed the deal. In our experience we have found that many bubbles show up when applying coatings by hand, i.e. applying coating with a needle or small brush.  The robotic coating machine eliminates a lot of the microscopic bubbles and in our opinion delivers a superior seal against moisture.
If you have Power Lighting LED assemblies that you would like for us to assemble and you need the boards coated for protection from the elements or less than perfect environment, then by all means contact us for a quote. Or if you are having LED boards assembled by others and need us to coat them, we will give you a competitive quote.
Please take note that this machine was customized to handle boards up to 24 inches long.  With a reasonably small amount of  mechanical tooling and a little software modification; we can most likely coat your very long boards.
Of course many of the popular conformal coating materials require a thermal cure, so we have thermal cure ovens which can handle that part of the assembly as well.
If any of this sounds appealing, please give us a call 336-246-5143, send an email at info@gmsww.com, or send a message through our Contact page.