Submitted by Siteguru on Tue, 01/05/2016 - 18:05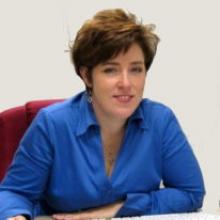 Andria Dinai Robbins Now CEO & President
Global Manufacturing Services, Inc. transitioned to woman owned status as of January 1, 2016.  Andria Dinai Robbins has acquired enough shares of the company to make her a majority stock holder.  Andria along with her father, Arlie Keith founded the company in 1987.  At the time Andria was still a teen ager.  For quite sometime Andria has been the Vice President of Operations and in that position has been the primary mover and shaker within the company.
Effective January 1, 2016, Andria Dinai Robbins became the President of Global Manufacturing Services, Inc. in West Jefferson, North Carolina by way of Arlie Keith retiring to take up other business interests. While Arlie will retain a seat on the company's board of directors, along with son, Brent; Andria  became the Chairwoman of the board based on her controlling interest in the company.
Arlie has served as president since the company's founding in January of 1987 with the exception of 3 years between 2005 and 2008, when the company was owned and operated by another party. Andria began working for the company within a few months of the company's founding in early 1987. Andria has worked shoulder to shoulder with her father, enjoying the good times as well as suffering the difficult times. Andria began working for the company as a circuit board assembler while still a teenager. She has worked in every aspect of the company's business and as it has become time for Arlie to retire, it only makes sense that Andria become the company's CEO.
We wish Andria every success in her new roll as Chief Executive Officer.